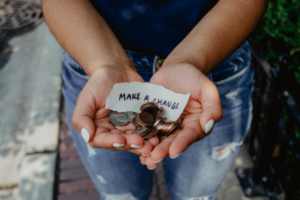 Why do some schools change and others do not?  Why do some schools change quickly, while others take decades?  Having visited and worked with more than 200 schools and districts in the last seven years, I am convinced it is not a function of demographics, school type, geography, or socio-economics. The key, I have found, is that some school communities create the conditions where change can thrive, while others, facing the exact same challenges and obstacles to change, do not.
In this short article I wrote for Corwin Connect, I expand a bit on three key tipping points that I have seen schools find, reach, and move beyond:
Finding the desire to change: "We want something different from what we have".
A dedication to taking on challenges and accepting risks: "We ask our students to get outside their comfort zones and take risks".
A strengths-based approach: "We can't control everything but we are going to totally own what we can control".
How do you get your school to these tipping points, and a sustainable future beyond that point?  That, of course, is pretty much the subject of my new book, Thrive! If you have not ordered already, you can download the intro for free on my landing page. Happy reading!