An old friend who, way back in our 20's, called me a pine nut-eating tree hugger and the like, posted on Facebook today this image, and the note that "learning how to let things go is my biggest lesson right now. It feels so much lighter."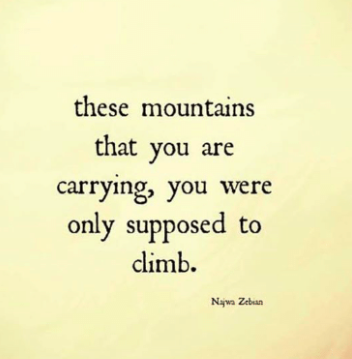 She teaches kids with special learning needs, so you know how much she carries every day, just trying to serve her students let alone the other things in life.  Her post was a good reminder for me. Way back when, I spent much more time learning to "be lighter". A good portion of that has faded over time, as it will with the responsibilities of family, career, and a world with some problems that don't seem to want to be solved.
But, as I took a short evening stroll around a pond in Wichita just now, with a towering thunderhead off to the south and a few cicadas in the trees, a moment or two of lightness returned, spurned no doubt by that post.  Maybe it is the luxury of getting older; we have less to let go of in our youth and older years.
I strongly agree that, to the extent we can, we serve others better when we are lighter, and I guess that is a good life goal.