Yes, Pine Ridge is the poorest zip code in America; for the rest of the week I will focus on the remarkable work being done here to turn that around!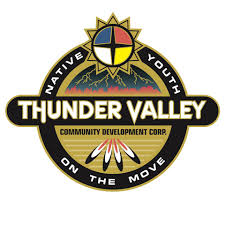 On Friday I visited with the team at the Thunder Valley Community Development Corp., a group that started with three people in 2012, and has now grown to a team of over 60, working in areas that include housing, food sovereignty, education, youth outreach, art and culture, financing of social enterprises, and more. Working largely from donated funds, they have created a center of experiential training and community-based development with a permanent, physical presence at the heart of the reservation. One of the original founding members, Andy Iron Shell, says they are "a petri dish" of what is possible through innovative thinking, hard work, and internal community support.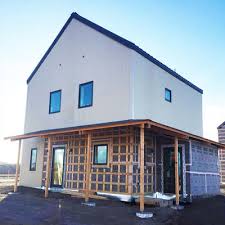 On the physical site of Thunder Valley, new homes are rising, homes that are very NOT like the FEMA trailers where many reservation residents have lived for generations.  These two-story homes sport the latest energy efficient technologies, like the solar systems being installed by young resident Chance Renville and his team of interns and builder-learners.  (Chance is a Fellow in a program partnered with MIT.)  The energy efficiency alone can save a family as much as $500 a month during the cold winters and hot summers here, enough to allow them to make mortgage payments and earn the benefits of rising home equity.
Next to the homes, small commercial spaces, a community meeting hall, and an apartment building are rising.  The sustainable food farm is in full swing as the tribe tries to grow more of their own food, saving members the long drive to Rapid City to buy food at Walmart.  The reservation soils are thin and poor, and it was only a decade ago that they got a pipeline of water from the distant Missouri River.  Food sovereignty is a real challenge, but the early results are promising.
Perhaps the most important thing I learned and sense from my time at Thunder Valley was the spirit that is driving this work: optimism, energy, hope, and a long view of the future.  They know they have been dealt a very bad hand, but they have survived that bad hand for two centuries, and there is grit and resilience in super-abundant supply.  Now they are adding things like credit lines and modern technology to their list of strengths, all without sacrificing…indeed while emphasizing…the powerful cultural spirit of the Sioux people.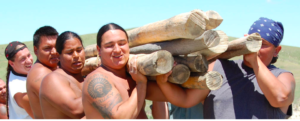 In one of their communication pieces, they use this photo and ask that the young people of the tribe remember what it is to be a warrior. It is not for me to interpret what that word means.  I have been told twice in the last few days that tribal elders over a century ago predicted that there would come a time when the traditional and spiritual strengths of the tribe would overcome the terrible injustices committed against them.  It feels like there is a sense that the time is now.
I am off to start visiting schools on the reservation today; more on that in the next installment.