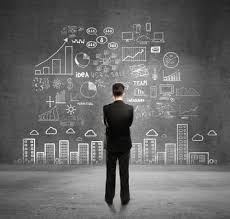 As we get ready to launch a new learning year, let's laser-focus on a very simple reality: Schools, like every other organization that lives in a competitive marketplace, have just two "keys to sustainable success" according to strategy guru Michael Porter: good strategy and highly effective operational systems.
Operational effectiveness means that your school is better at delivering your core service—learning—than are your competitors.
Effective strategy means that you are delivering different services from your rivals, or that you are performing those core services in demonstrably different ways.
For decades, schools have delivered services that were quite similar. Even between public and private schools, and those serving different social and economic demographics, the similarities of services have been much greater than the differences. Due to legacy customer preferences, traditions, and barriers to real competition, schools did not need differentiated strategic positioning for long-term sustainability.  School managers relied almost exclusively on operational effectiveness: "we are doing it better than they are", using industry benchmarks like test scores, graduation rates, college matriculation statistics, and parent surveys as measures of success.
There are a number of problems that arise from relying on operational effectiveness as a key to sustainable success. As Porter points out, "the more companies benchmark, the more they look alike".  The biggest problem, though, is the simplest: in an industry that prides itself on sharing, best operating practices spread rapidly, leaving leaders with no competitive advantage. Nearly every school I visit claims that they are effective because of "relationships" that students have with "quality" teachers and other students. This may be true, but it is not a competitive advantage.
The only other route for schools, public and private, which find themselves in increasingly competitive marketplaces, lies in true strategic positioning.  Here are two of my favorite, most pithy quotes from Porter's 1996 article in Harvard Business Review that cut to the core of strategic positioning:
Competitive strategy is about being different. It means deliberately choosing a different set of activities to deliver a unique set of values.
The essence of strategy is choosing what not to do.
 There are many paths that start at this trailhead, too many to explore in a blog post.  I would suggest that a great discussion for early year leadership team meetings or your fall board retreat might be framed around one or both of those paradigms of strategy. Dive deeply into them; measure your current (non-strategic?) Strategic Plan against them; parse those words carefully and honestly with respect to your school's competitive position… today and over the next ten years.
The latter of those quotes could have been lifted straight from The Art of War: the best battles are the ones we don't fight; or from the Tao te Ching: "To attain knowledge add things every day; to attain wisdom, remove things every day".  The role of leadership, says Porter, as quoting these ancient tomes, is to develop and pursue a strategic agenda that "demands discipline and continuity; its enemies are distraction and compromise."  In my experience, this means that it is NOT OK to suggest, hope, and empower teachers and administrators to change practice in accordance to a strategic "north star"; leaders must expect this alignment, and insist upon execution.  Spotty execution of strategy is not a recipe for sustainable success.