The single biggest differentiator in organizations that implement successful, sustainable, value-rich innovation is the move from talk to action.  Successful organizations DO.  This is why I am so excited to join with the Canadian Association of Independent Schools in developing and offering a year-long Strategic Change Accelerator for schools that are ready to take on a significant change, and would benefit from coaching in a proven design-based approach to innovation.  This Accelerator is open to all schools…even those of us south of The Border!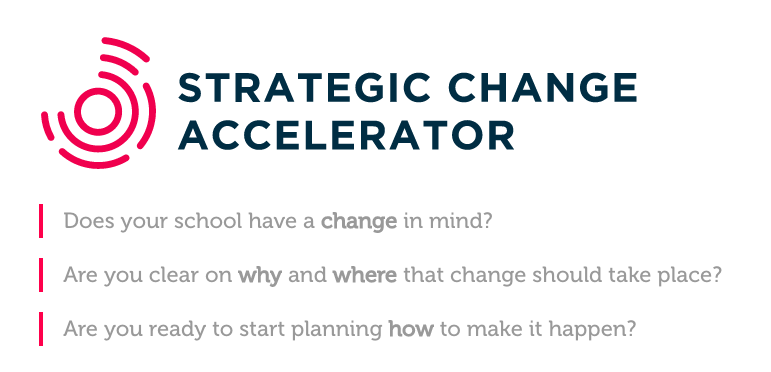 CAIS has been leading school thinking about true transformation for several years via their Project 2051 Challenge.  In developing the next step, the Strategic Change Accelerator, I join educators Justin Medved and Garth Nichols, who have been co-leaders of Project 2051 and are now experienced at leading and coaching school transformation.
The Accelerator will kick off with two and a half days of on-site work in July, and then continue during the year with four virtual all-cohort meetings.  We are now accepting applications for the cohort, which will include just nine schools this year.  Schools in the cohort will be working on innovations that are unique to each school, in a highly interactive, team-based format.  Here is the link to the Accelerator page, application, and site of further information that will be posted in the next couple of weeks.
This is a remarkable opportunity, and I urge you to think…is your school ready to accelerate from discussions to implementation on a value-rich innovation?  If so, consider submitting a short application to join!