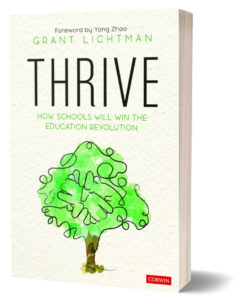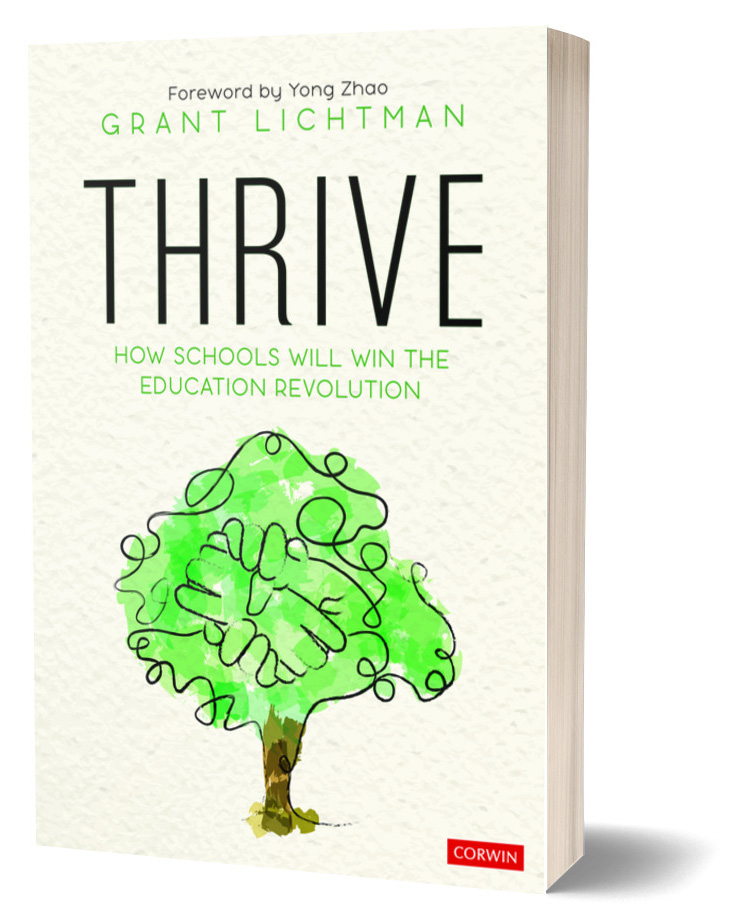 Education is better off when we all share as much as we can. I decided to not hold anything back in my new book, THRIVE: How Schools Will Win the Education Revolution. In addition to what I hope you will find is a wealth of ideas about how to make your school or district what Seth Godin describes as "irresistible" to your community, I added appendices with:
My personal 5-year archive of "schools that are doing school differently", a starter-kit for you and your team to see how other schools have already paved the way of building a new school operating system.
Detailed instructions for many of the activities I have developed, modified, and used to help school teams build both a comfort and capacity for change.
And here is a link to a short video about the book.  Share and enjoy!!