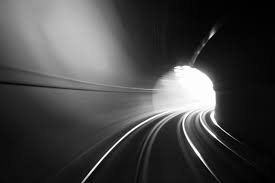 It is time to plan for the beginning of the end of the pandemic.  With the still-tentative, but growing good news about vaccines, we can hope with some degree of confidence that, after what is about to be a very rough winter, some degree of normalcy may begin to return in the spring.  For schools, with both normal and unusually-long breaks built into the winter schedule this year, spring will come soon.
This is the moment for planning the next battle before you have won the battle you are in.  That may seem counterintuitive, but it is what good leaders do.  You have to do both at once. I am working with dozens of schools right now to build a template for this kind of in-time forward planning, and here are some of the elements of an evolving playbook that you might want to build upon:
What should we specifically focus on over the next 6-36 months (mid-range)?
What should we watch for on our school radar screen that will influence course adjustments?
How should our department and division leaders interact and collaborate both during and beyond a crisis? What lessons have we learned?
How might we increasingly align the evolution of learning experiences and the work/planning of school operating departments?
How, when, and who should be reviewing our strategic plan in light of disruptions and changed conditions?
How might we build more flexible, nimble response to changing conditions into our school culture?
It is hard to not over-react to the short-term turmoil and trauma of the pandemic. But it will pass, and the point of expected recovery is coming in a few months, not in a year or more.  It's time to start planning for that future.  Will you default back to comfortable norms?  Will you take advantage of lessons learned?  Do you have eyes on how the world has fundamentally changed in ways that will continue to impact your school?