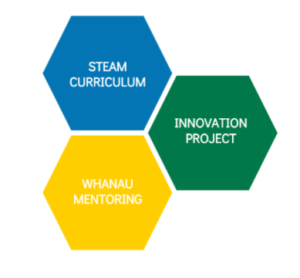 Claire Amos is a leading educator and visionary in New Zealand; she has been one of the key founders of Hobsonville Point Secondary School, about which I have written and shared extensively.  Now Claire is launching newly designed City Senior School at the Launching Pad, and rather than me re-drawing the picture, just read her blog post from today.    How the school will use time during the day is reason enough for you to see what City School is planning; another is how the school will be embedded in an urban start-up co-working space.
Claire and others at HPSS broke almost every part of the industrial age box, and now she is doing it again.  They are re-writing the school operating system, much like schools in the XQ America challenge (hope you, like I, are planning to tune in to all of the major TV networks tomorrow (Friday) at 8 PM ET/7 PM CT)
Seriously, someone needs to write an #EdJourneyNZ!