Education and rural American have always been symbiotic.  In the 19th century, small towns built one-room school houses, and land grant colleges created the foundations for what are now many of the most thriving cities in the country.  Today that symbiosis is under severe threat.  Most education systems in rural America are underserved and under-supported; the populations of towns across rural America are dropping; and ultimate school closures could speed the demise of small towns that form the heartland of farm and ranch communities.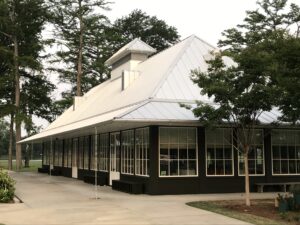 It is a tough problem, and one that is being tackled by the small Delta School in Wilson, Arkansas, about an hour north of Memphis, TN.  I was honored to give the commencement speech to the graduating class of nine seniors in this fascinating start-up school, now in its seventh year.  Wilson is in the northern Delta, flat croplands with cotton, rice, corn, and soy just sprouting with spring rains.  If you took bets on where a highly-progressive independent school might choose to plant its flag, you would not have placed your chips on Wilson, Arkansas, and you would have been wrong.
A small group of visionary families, led by the "Smiths" (I am not using their real name as they are overly humble given the enormous generosity they have shown in starting and supporting the school in its formative years) realized that education is a critical key to revival in towns like Wilson and regions like The Delta.  They donated land, built the school, and continue to support it financially, ensuring that students can attend at below-cost tuition rates.  And what a school it is.
K-12, with a current population of around 90, heading towards about 120, this school is one of the most student-centered, passion/inquiry-based, experiential, real-world learning, design-infused places of learning I have ever visited.  Students work the food garden just as John Dewey preached more than 100 years ago.  Teachers and students grouped around multi-year bands are straight out of the Montessori playbook.  Despite the lack of a traditional grading system and a paucity of tests, their graduates apply to, and are accepted at traditional four-year colleges, including one graduate this year who was accepted at UVA on a no-grades Mastery Transcript resume.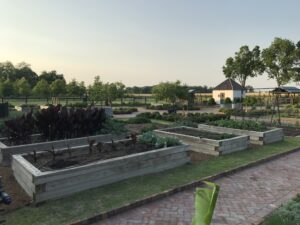 The range of passion-based projects the students produce would be the envy of any school in America, and, in fact, based on my experience, Delta students and teachers are already doing what so many school communities are only now starting to imagine and create.  They are a true model of every aspect of student-centered, deeper learning that we might define.
The challenges for any school start-up are enormous; they are even more so for a non-traditional school in rural America with a falling population.  Families already drive up to 50 miles each way to get to school. The pool of teachers living nearby or willing to relocate, and able to teach in the Delta model, will never be deep.  Families still fear that schools like Delta will be a hard sell to colleges.
But wait; there is a plan.  Just up the road, on the banks of the mighty Mississippi, barges tie up to offload scrap steel at one of the largest steely recycling plants in the world, and it is about to get bigger. With a multi-billion dollar upgrade coming over the next several years, workers will be needed, and both blue and white collar families will earn salaries in ranges that will make an independent school an option.  The Smith family is planning to build houses for these new workers.  They are revitalizing the town square.  They understand that new families moving to this area will want high-quality education options for their children, and the Delta School will be one of those options.
Is this school for every kid?  No.  Teens that value an active social life and Friday night lights will continue to select the public high schools.  But kids who want to truly engage in ownership of their own learning; who might not "fit in" with the challenges of a large school; who want to seek and find their passions and purpose, will migrate to The Delta School.
From my perspective, and, I believe that of the founders of the school, the real impact may well extend way beyond Wilson, Arkansas.  If rural towns across the country are going to keep and attract population, they have to align learning in school to what the community needs and values.  Farming and ranching are increasingly becoming a STEM job; computers, robots, drones, and AI are at the heart of these family businesses.  So are environmental sustainability and water management.  These are skills that can be accentuated through project-centered K-12 education and may not require a traditional 4-year college degree.  Students who want to stay on the family land need an education that allows them that option, not one that is largely aimed at a high SAT/ACT score or 5's on the AP's.
So keep an eye on The Delta School.  If they ask, I will be happy help advise them.  They have undertaken a highly worthy challenge that could have significant ripple impacts.