I have been in several virtual chats over the last few days as edu-leaders think about managing their schools during the shut down, and about the lessons we need to learn for a new-normal long-term outlook. A couple of big takeaways: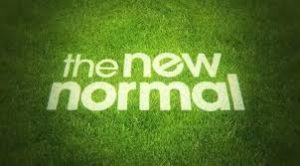 We are in a war; FINALLY even Washington is starting to "get it". This is not going to be over and back to normal in a month. So, educators, let's focus BOTH on the short term needs of our students and adults, but also on real changes that will be needed in the long term.
One of the chats, for example, focused on assessments, and one lesson we are already grasping is that, yes, we CAN change something like an outdated grading system; we are making those changes in real time right now.  So are we going to discard that flexibility and progress when we get back to school? Or will we have learned that we can make big changes when we need and want to?
For teachers who are trying to adapt to distance learning: Don't try to take what you did in a classroom and replicate it in a remote learning plan during the shut down. Think differently. Do things with your students that the rigid classroom system did not allow! Don't try to teach from the textbook when a new world of learning is opening for your students. I loved what Glenn Whitman @gwhitmancttl  asked about his US history class yesterday: Is "getting to Lincoln" REALLY the most important goal for the rest of the year? Should that EVER have been the class goal?
If you are a HS math teacher, think of all the incredible real world work your students can be doing just by finding and playing with data sets around the spread of viruses, social responses, etc.
If you are an English teacher, think of the incredible work your students can be doing observing, journaling, and sharing their homes, their neighborhoods during this "novel" time.
If you are a social studies teacher, think of all the incredible work your students can be doing researching past crises; or doing original research via interviews of friends and families; creating and analyzing original surveys of social response to the current crisis.
If you are a foreign language teacher, think of the incredible work your students can do by chatting with people from another country in their language to find out and report back on their experience to the shut down.
With all of those ideas and positive vibes, I also spoke with a teacher from a district near Seattle. They are not being allowed to introduce ANY new information for their students via distance learning. All they can do is re-tread old material. The reason: despite being a 1:1 district in a very affluent area; despite the district having handed out free hot-spots to students lacking home internet and local providers waiving hook-up and monthly fees, the district says there is the potential for inequity. Come on: dive deeply into that equity/access problem, solve it, and let the teachers teach and the students learn!
The shut down is giving most of us the most precious gift we have all asked for: more time. Let's not waste it by trying to fill time with more of what we were doing when constrained by four walls and 55 minute periods. Finding our new way will be a bit uncomfortable; join some of your colleagues in virtual chats and figure it out!