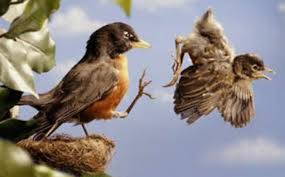 No use sugar coating it; most educators have been shoved out of their comfort zone like baby birds from the nest. Uncertainty is scary, and rightfully so.  Many of you might not be back in session until the fall, and we have no idea how to answer most of the questions around a return to normalcy.
Here are a few of my early takeaways for the OPPORTUNITIES and POSITIVES that educators can start to extract from what is going to be a very bumpy ride:
Our students are more capable and resilient than we thought. We do way too much for our students. They are going to show us over the next few weeks or months that they can take a much greater role in their own learning if we just create those conditions and let them go. It might not be perfect at first, but they will get better, and that is pretty much the definition of learning, right?
You will have more time than when you are in class every day. What can you do with that time that will make you a better teacher when you return. How can you learn FROM this experience as opposed to just focusing on when it will end?
The world is an incredible learning space.  As we reduce our social interactions, we can lead ourselves and our students to find wonder and learning in a daily walk, a hike, or a virtual tour of someplace they have never visited. I used to do this with students: During a walk, find SOMETHING that you don't understand or that is new to you. Ask probing questions. Find something to dive more deeply into.  Where does that lead that overlaps with your classes and learning in math, science, social studies, literature, writing, etc.  Reflect. Create something and share it.  Pretty cool learning, right?
If you think Covid-19 is a one-off, you are missing the big lesson.  "We" (the non-partisan experts who we should listen to regardless of politics) knew this was coming, and it came, and another one will come again.  Reflect on my comments in my last blog; rapid change is the new normal; we are not going back to "the way it always was", because that is just ignorant of the world around us.  There will be real long-term structural changes that come from this crisis; or if there are not, then we are REALLY in for some crises in the future.