Several weeks ago I was visiting and working with an independent high school in New England that is fortunate to be blessed with wonderful new classrooms, some wooded acreage, and small class sizes.  As I wandered on my traditional observational tour, I noticed that students seemed to be spending most of their time at their desks. While I was confident that learning was taking place, it was also fairly clear to me that the students were largely receiving their learning, rather than engaging in and with it.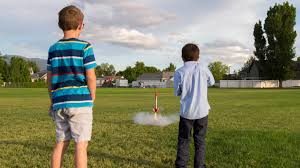 That evening, a member of the visiting board of trustees told me she had observed a science class and asked the teacher how many experiments the students did in that course; the answer was "several a month".  I was somewhat stunned. With the small class sizes and the real world of science just outside the classroom door, I asked, why aren't these students "outside every day blowing stuff up?"
Of course, "blowing stuff up" is just a metaphor for doing things in the real world: building, conducting experiments or research, or just observing, recording, and learning how to learn from something other than a textbook or canned experiment.  In fact, at this school, the writable walls surrounding the "robot pit" were covered with equations, sketches, and student-generated imagination, a visible archive of engaged learning that did not even require going outside.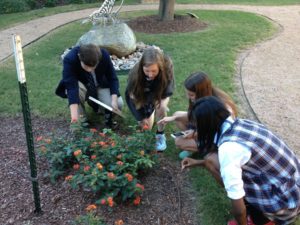 Many years ago I structured a series of class segments around observing and understanding the ecosystem of a single square meter of dirt and grass. The depth of understanding generated by that simple observation was extraordinary.  (More on that in my book, The Falconer: What We Wish We Had Learned in School.) And in a recent Edutopia post, teacher Koshi Dhingra writes about the world of engaging, integrated, real-world STEM learning that is just outside our classroom doors.
So ask yourself, or ask your teachers to ask themselves: "Why aren't we outside 'blowing stuff up'?"  It is tough with larger class sizes, but if you have the latitude and imagination to de-couple learning from those fixed desks and hard chairs, just do it!