Over the weekend I got to facilitate a board meeting at The Forman School in Connecticut. In planning the session, head of school Adam Man challenged me to mold my remarks and create active learning for the trustees around four big questions.  I had not thought of our challenges in exactly this way before, and now LOVE these four questions for provoking really strategic level thinking: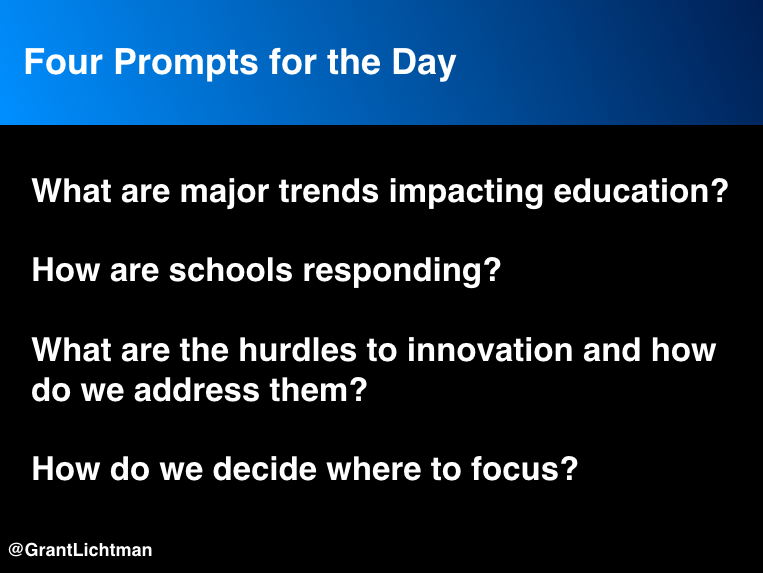 AND: for the next two days I get to facilitate the annual leadership retreat of the Southern Association of Independent Schools. As always I am tweaking the session plans up to the last moment and just came up with a great prompt for a breakout session:
As a school chief executive:
What should you NOT be leading? 
If you could remake your faculty and staff into an effective team with comfort and capacity in leading "from where they are", what could/would you be doing more?
If you as a leader, or the leaders of your school, are spending most of your precious time in what we call the Zero or First Horizons of the future, then who is looking at the critical Second and Third Horizons where long-term sustainable success are imagined, designed, and formed?